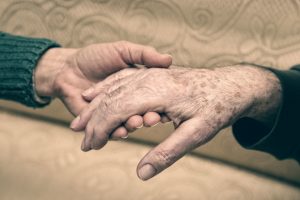 "Dear younger me, where do I start?  If I could tell you everything that I have learned so far…"
This is my birthday week. I don't tell you that to get birthday greetings.  I tell you that so I can share my experience.  On the morning of "my day", I was driving to work with my husband.  It's a short commute.  The car had been sitting, idling to warm up, when we got in.  The radio was on, but I wasn't really paying attention until the music started to play.….Dear Younger Me, by MercyMe.  I turned to my husband and said, "My birthday song is on!!"  He listened for a second and began to laugh.
Music moves me.  It can lift my mood, calm me down, get me on my feet.  Dear Younger Me speaks to my heart and is especially meaningful on my birthday.  As I've grown in years, I hope I've also grown in wisdom. Oh how I wish I could change some of the choices that I've made, but those are the choices that made me who I am today.  Even though I love this crazy life and sometimes I wish it were a smoother ride, I know it's exactly what I needed.  Hold onto your past long enough to learn from it….then let it go.
Whether you are familiar with the song or not, give it a listen and see how it speaks to you.
Journey Well,
Mary