Welcome to Journey Guide Services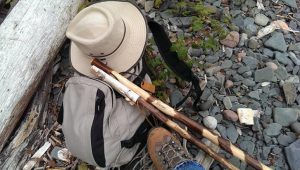 Spiritual direction involves discerning and responding to the work of God in our lives for the purpose of spiritual growth and healing. As Certified Spiritual Directors, we will be fellow companions on the path of your faith journey. Our objective is to be careful listeners. Just as we listen for God's voice in our own lives, we will help you listen for it in yours. In a sacred and peaceful environment, you will be invited to unfold, probe, sort out and discover God's presence in your journey as you seek to grow in your relationship with Him.
Small group events are scheduled throughout the year to encourage and challenge one to grow spiritually deeper in their personal life, as well as in relationship with others.  Opportunities include small group spiritual direction, 12 Step spirituality, and art retreats.  Contact Mary at 605-988-8121 or visit Journey Resource Center for information.
We also seek to help people experience God's creation through outdoor activities including fly fishing, photography, and other activities that help a person grow in their connection to Creation. Our intent is to provide diverse experiences to increase awareness of God in nature and our place in caring for the environment around us.  Contact Mike at 605-988-8122 or visit Journey Resource Center for information.
 For information on upcoming events visit the Journey Resource Center website.
Journey Guide Services and Journey Resource Center are divisions of Journey Counseling Services, LLC.