Mary Wheaton
Certified Spiritual Director ~ Usui Holy Fire® III Reiki Master ~ Recovery Coach
Direct Phone: (605) 988-8121
Email: mary@journeyguideservices.com
Link to Client Portal (Pending)
I believe that life is meant to be lived in relationship with other people.
In an atmosphere built on mutual trust and respect, my passion is to provide a peaceful space where together we explore and discern what God desires to live out through you.  I enjoy coming alongside people in 12 Step Recovery who are seeking to find a Source of Strength greater than themselves.  God lives in our past, our present and our future.  I'm here to help you discover how He is writing you into His story.
Meet the Spiritual Director
My practice of Spiritual Direction includes companioning with people of all faiths and traditions, believers and nonbelievers, individually and in groups.  I am also a Usui Holy Fire® III Reiki Master, Recovery Coach and 5th Step guide for those in addiction recovery.  I enjoy mentoring people through the spiritual basis of the 12 Steps.  I believe these principles offer spiritual guidance as we seek to live in communion with the Holy Spirit's purpose for our lives.  Integrating attentive listening, meaningful conversation and the healing power of Reiki, prepares one's heart to hear your truth.  This often means we need to quiet the mind to allow the soul to speak.  I am humbled and blessed to take this journey inward with you.
As much as I enjoy meeting in my office, sitting on comfy chairs, sharing a cup of coffee, I also like to take spiritual companioning outside the walls.  If you are more comfortable taking a walk around the block or a nearby hiking trail, sitting in the park or next to the pond behind our office, I will meet you there.  My desire is to help you experience God in an atmosphere that will bring you fully into His presence.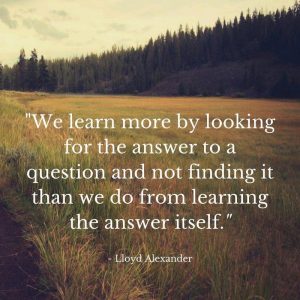 Education and Training
I completed certification in Spiritual Direction at Sioux Falls Seminary, Sioux Falls, SD, in May 2015.  As I aspire to grow deeper and more diverse in my understanding of this big God we serve, I completed additional coursework in Spirituality and the 12 Steps of Addiction through the Center for Action and Contemplation and studied Native American culture, spirituality, and substance abuse and treatment, through the National American Indian and Alaska Native Addiction Technology Transfer Center. This prompted me to seek additional training as a Recovery Coach.
In my desire to live with a greater sense of purpose, well-being, and attunement, I researched and began training as a Reiki Practitioner in October, 2017 and completed Usui Holy Fire® III Reiki Master in August, 2019.  Having personally experienced how empowering and life-giving this spiritual practice of energy transference and healing is, I now offer it to those seeking to awaken and deepen what is already within them.
I am also a Certified Medical Assistant, having graduated from the program in June, 2011 at Colorado Technical University in Sioux Falls, SD.  I have previous experience working in a family practice medical clinic and as a volunteer hospice caregiver.
On a personal note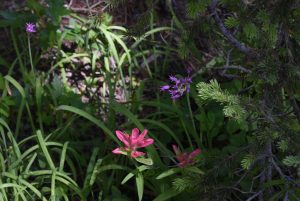 I grew up on a dairy farm in Southern Minnesota with my mom, dad and four siblings.  I spent a lot of time helping with chores and working in the fields.  This instilled in me a love for nature and spending time outdoors.  In my younger days, I took much of what I experienced for granted.  Along my life's journey I began to discover God's presence living in all things.  There is so much we can learn about God and ourselves when we pay attention to His creation – the people, places, and events that intersect with our life.  I believe He speaks to us personally, relationally, and in unique ways through all He has made.
My husband and I have four children and several pets.  We love to spend time outdoors, camping, hiking, fishing, and riding motorcycle.  I also enjoy gardening, reading, art, spending time on the swing in the backyard, and meeting with friends for conversation and coffee.
I have always identified myself as a follower of Jesus, having been raised in the Catholic Church and eventually professing my faith in the Reformed Church of America when I married.  Today I more closely connect with the non-denominational culture.  I enjoy coming alongside people of all faiths and beliefs.  I appreciate the diversity of our society, the customs and traditions that are practiced which express one's spirituality.
Throughout my life, I have experienced deep and unconditional love, rejection, death in personal relationships, grief, addiction and recovery, times of feeling very distant from God and times of deep intimacy.  My walk with God, as it is with most people, is a journey of peaks and valleys, joy and sorrow, love and anger, confusion and clarity.  I have learned along the way, the strength and depth of my relationship with the Holy Spirit is directly proportional to my investment in others.   Being in relationship with those who desire to grow deeper spiritually is mutually life-giving and necessary.  I'd love to join with you on this journey through life.